The Professional Hockey Writers Association is pleased to announce the Edmonton Oilers, Minnesota Wild, Carolina Hurricanes and Pittsburgh Penguins are 2021 winners of the Dick Dillman Award, presented annually to honor the work of outstanding NHL public relations staffs.
Traditionally, the award recognizes the excellence of one winner in each the Eastern and Western conferences. This year, the selection committee took note of the unusual circumstances presented by the global pandemic and with the NHL's division-based schedule, opted to present four winners in 2021.
Both the Carolina Hurricanes (Eastern Conference) and Minnesota Wild (Western Conference) repeated as winners. This year marks the first Edmonton Oilers win since 1999 – and the first ever win for the Pittsburgh Penguins franchise.
"Without any doubt, this was the single most difficult season in our organization's 54-year history for our members to do what they do best, which is build relationships, tell stories and effectively report on the teams they cover," said PHWA president Frank Seravalli. "But these four staffs stood out among their peers, going the extra mile in this Zoom-only environment to facilitate one-on-one interviews, to bring out the extra player in an availability, to lug and setup all of the Zoom gear on a travel day, all to allow our members' coverage at least a fighting chance to appear seamless to the reader.
"On behalf of all 291 PHWA members, we commend and thank you for a job well done."
In Pittsburgh, the communications department is led by Jennifer Bullano Ridgley, vice president of communications; Evan Schall, director of communication; and Emma Kilmer, communications coordinator.
"The past year has been a challenge for all of us. We are especially honored to receive the recognition this season on behalf of the Penguins' organization," said Bullano Ridgley. "We appreciate the patience and flexibility of the media, as well as our players and coaches."
The Edmonton Oilers' PR staff is headed by first-year director of hockey communications Jamie Cartmell; Shawn May, manager of hockey communications; and Kaite Doyle, manager of hockey communications and team services.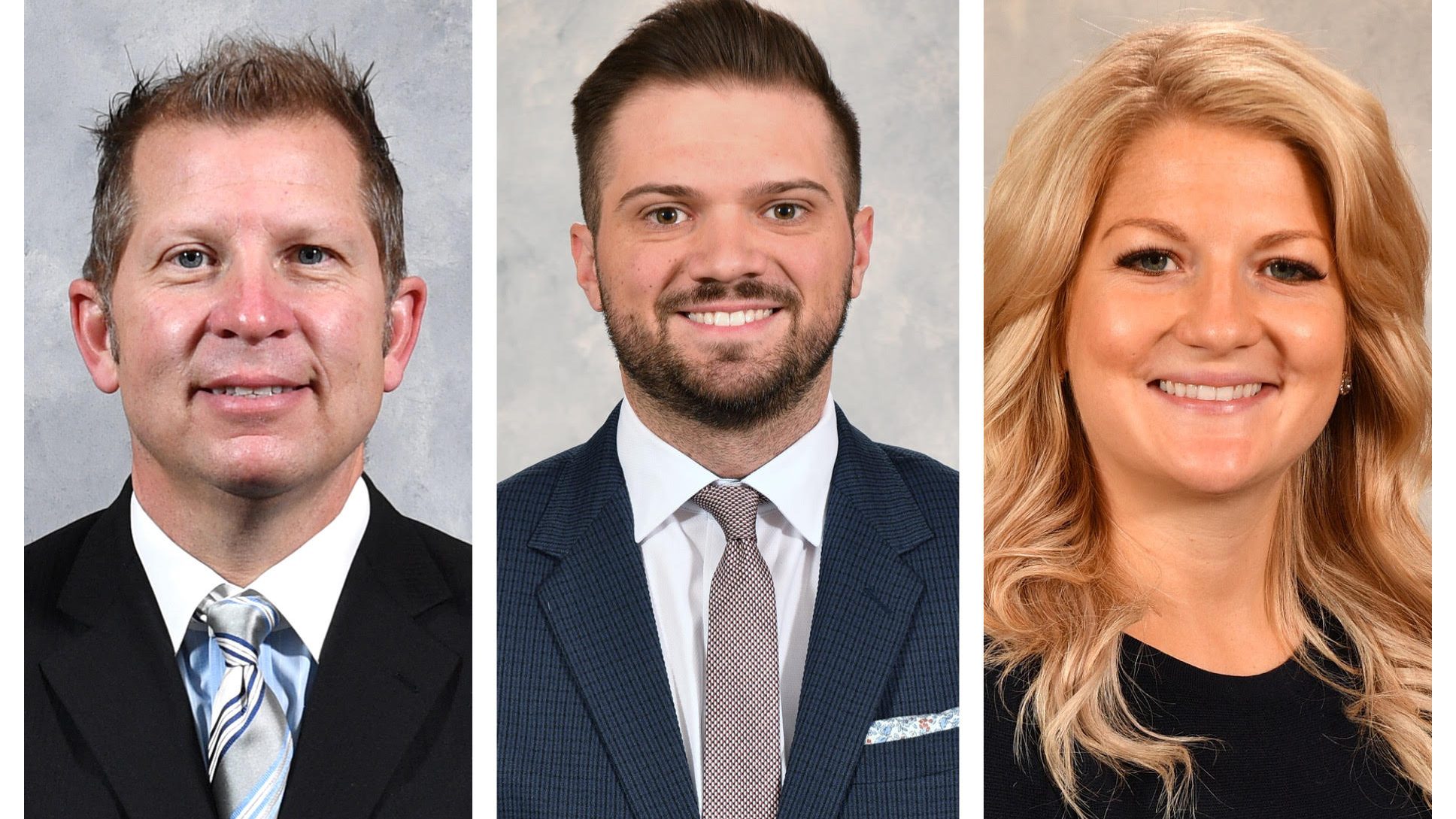 "We are honored and delighted to be recognized as the North Division's Dick Dillman Award winner by the PHWA," said Cartmell. "Acknowledgement of this kind by this prestigious association is a direct reflection of our entire organization's desire to work in partnership with those who cover the great sport of hockey. This past season presented significant challenges and we're tremendously grateful for the cooperation and professionalism of our players, coaches, management and media partners."
In Carolina, the communications department continues to be led by Mike Sundheim, vice president of communications and team services; and includes Mike Brown, manager of communications; and David Piper, communications coordinator.
"This was obviously a unique season that presented major challenges to media covering our league. Thankfully, our management, players and especially our head coach, Rod Brind'Amour, remained open-minded and flexible in making themselves available for the local and national media throughout the season," Sundheim said. "We are truly grateful to the PHWA for this recognition of the Hurricanes organization and honored to again be associated with Mr. Dillman's legacy."
Minnesota's staff is led once again by Aaron Sickman, director of media relations, as well as media relations specialist Megan Kogut.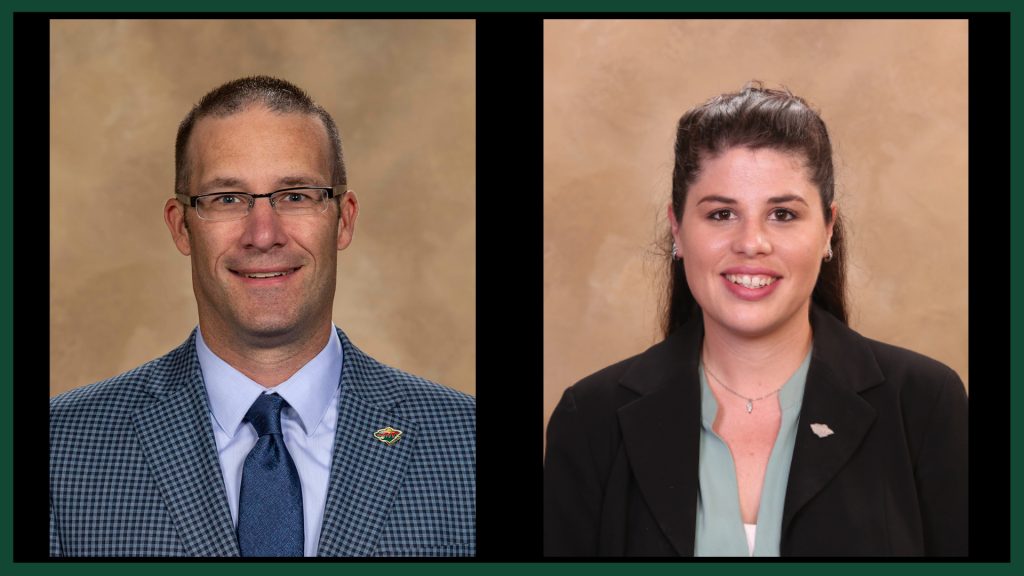 "On behalf of the Minnesota Wild organization we are humbled and honored to be named a recipient of the Dick Dillman Award," Sickman said. "We deeply value the relationships we have with PHWA members and greatly appreciate the willingness Dean Evason, Bill Guerin and our players demonstrated in connecting with media this season. We especially want to recognize and thank the writers that cover the great sport of hockey for sharing their stories with fans throughout another challenging season."
The Dillman Award is presented in honor of the late, great Minnesota North Stars public relations guru Dick Dillman. The Dillman committee is chaired by Dillman's daughter, Lisa Dillman, and features a voting panel of senior PHWA members.
Previous Dillman Award winners
2019-20: Carolina Hurricanes, Minnesota Wild
2018-19: Tampa Bay Lightning, Calgary Flames
2017-18: Philadelphia Flyers, Dallas Stars
2016-17: Toronto Maple Leafs, Minnesota Wild
2015-16: Florida Panthers, Calgary Flames
2014-15: Philadelphia Flyers, Dallas Stars
2013-14: Boston Bruins, Anaheim Ducks
2012-13: Boston Bruins, Anaheim Ducks
2011-12: Philadelphia Flyers, Nashville Predators
2010-11: Boston Bruins, Chicago Blackhawks
2009-10: Washington Capitals, San Jose Sharks
2008-09: Washington Capitals, San Jose Sharks
2007-08: Washington Capitals, San Jose Sharks
2006-07: Washington Capitals, San Jose Sharks