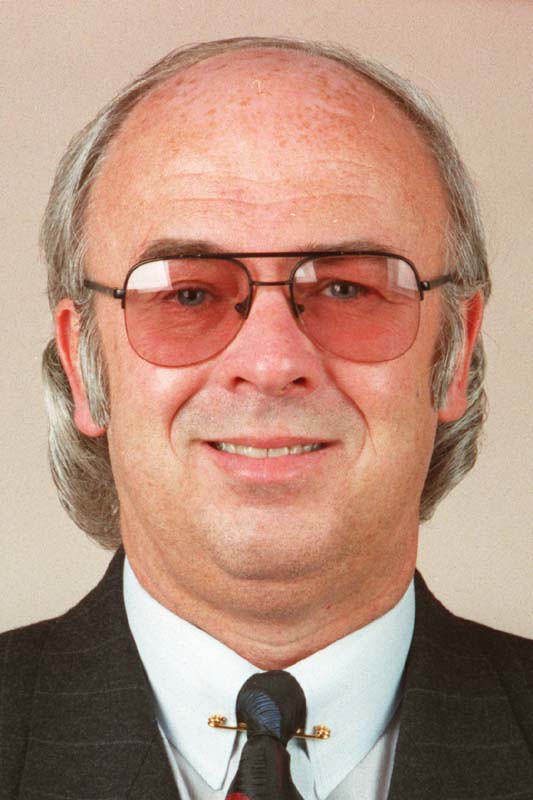 The Professional Hockey Writers Association (PHWA) is mourning one of its most accomplished members in Russ Conway who passed away at the age of 70.
A long-time sports editor and writer with The Eagle-Tribune of North Andover, Mass, Conway began covering the Boston Bruins in 1967. His landmark investigative coverage of the National Hockey League Players Association's corruption under executive director Alan Eagleson garnered a Pulitzer Prize nomination in beat reporting for Conway in 1992.
"Russ Conway personified the power of journalism. He kept absolute power in check, leading to the single biggest hockey story of his generation," said PHWA president Frank Seravalli. "His dogged reporting, development and depth of sources and comfort in asking uncomfortable questions brought down once seemingly impenetrable institution. Mr. Conway punched well above his weight class working at a mid-sized American suburban newspaper, reminding us all that it's not the outlet, but the pursuit of the truth that matters above all.
"NHL players, past and present, owe Mr. Conway a debt of gratitude. We send our sincere condolences to the Conway family and his friends."
In 1999, the PHWA recognized Conway with the prestigious Elmer Ferguson Memorial Award.
"To have a reporter from a small newspaper, the Eagle-Tribune, break what was arguably the biggest story of his generation, is remarkable," said Michael Farber, himself recognized with the Elmer Ferguson Memorial Award in 2003. "A tribute to his doggedness on the subject. He brought down the biggest power broker in the game. By exposing the fraud, he made life better for subsequent generations of National Hockey League Players. That's an extraordinary legacy."
Farber detailed Conway's work on the NHLPA and Eagleson for Sports Illustrated in 1996.
"The work was so very important," said Farber. "I'm not sure any one has done any more important work in my time in covering hockey. They were difficult issues. They were matters of substance. It shined a light in a dark place of the game and by doing so, he disinfected it. And that's a standard that I'm not sure many of us could ever match."