The Professional Hockey Writers Association is pleased to announce that the Philadelphia Flyers and the Dallas Stars are the 2018 winners of the Dick Dillman Award, presented annually by the PHWA to honor the work of outstanding NHL public relations staffs in each conference.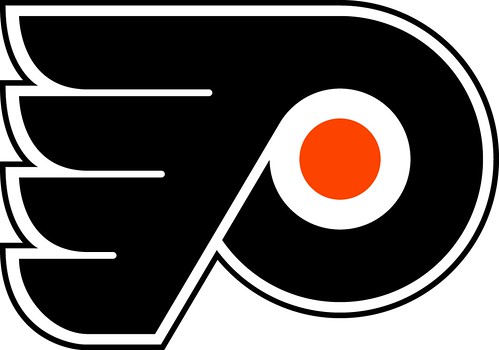 Both the Flyers and the Stars previously won the Dillman award three season ago. In fact, this is the third time in six years that the Flyers have earned the honors, in large part because of the continued diligent work of Zack Hill, the team's senior director of communications, and his chief lieutenants Joe Siville (director of public relations) and Brian Smith (manager of Broadcasting and Media Services.
The runner-up in the Eastern Conference was the Carolina Hurricanes, led by Mike Sundheim, the team's long vice president of communications and team services.
There was also a familiar winner in the West – Tom Holy, the Stars' vice president of communications, who is ably abetted by Ben Fromstein, their manager of media relations, and Joe Calvillo, the manager of corporate communications.
The Anaheim Ducks were named as the runners-up in the West, a staff led by Alex Gilchrist, the team's long-time director of media and communications and included Steve Hoem, media and communications manager, and Keren Lynch, publicist.
The Dillman Award is presented annually to honor of the work of the late Minnesota North Stars PR man Dick Dillman.
The committee is chaired by Eric Duhatschek and includes a blue-ribbon panel of senior members of the PHWA.
"The goal of any successful public relations staff is to assist, not obstruct," said Duhatschek, echoing a sentiment expressed by several members of the Dillman selection committee. "What we discussed internally was how all four staffs honored here – with a win or a runner-up finish – did just that. You always had the sense they were prepared to go the extra mile. In a changing media landscape, the help they provided was appreciated, across the board, by members of our association."
The Dillman awards will be presented to the winners in Dallas later this month at the annual entry draft by PHWA executive vice president Frank Seravalli.
2016-17: Toronto Maple Leafs, Minnesota Wild
2015-16: Florida Panthers, Calgary Flames
2014-15: Philadelphia Flyers, Dallas Stars
2013-14: Boston Bruins, Anaheim Ducks
2012-13: Boston Bruins, Anaheim Ducks
2011-12: Philadelphia Flyers, Nashville Predators
2010-11: Boston Bruins, Chicago Blackhawks
2009-10: Washington Capitals, San Jose Sharks
2008-09: Washington Capitals, San Jose Sharks
2007-08: Washington Capitals, San Jose Sharks
2006-07: Washington Capitals, San Jose Sharks
2005-06: Minnesota Wild
2003-04: San Jose Sharks
1998-88: Dallas Stars, Edmonton Oilers
1995-97: Mighty Ducks of Anaheim
1994-95: New Jersey Devils